Date:
Wednesday, 7 October, 2020 - 08:57

to

Wednesday, 21 October, 2020 - 09:57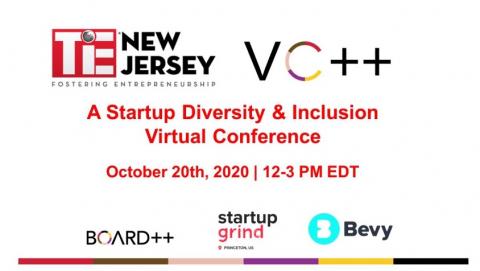 TiE New Jersey committed itself to raise its contributions to building the ecosystem that would support both disadvantaged minorities as well as entrepreneurship for women. Especially noteworthy is the contribution of Ashok Krish, CEO, Kaizen Technologies Inc, to the Fund to support initiatives for the Disadvantaged Minorities & Women's entrepreneurship program & the 5 CMs who collectively matched Kaizen's contribution. (Deepinder Bhatia, TiE NJ CM, Navneet Puri, TiE NJ Board Member, Tariq Khan, TiE Global - Board Member, Navneet Chugh, Founder, TiE SoCal, and TiE Global - Board member, Dennis Mehta, TiE NJ CM.
Continuing this effort, TiE New Jersey has partnered with VC++ & Start-Up Grind (a global organization) for the first annual conference for the promotion of diversity in start-ups with a focus on Founder Diversity, Board formation, Company Culture, & Startup Community Building.